Welcome to Jeep Part Source, your place to find cheap parts for your Jeep Wrangler JK, TJ, YJ, and Jeep CJ. We can help you locate both factory Jeep parts, and Jeep aftermarket parts. Just select your vehicle from the list below.
.
---
.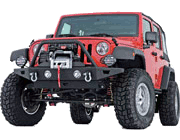 Jeep Wrangler JK – We can help you locate Jeep JK performance parts as well as JK replacement parts. Jeep's latest version of the Wrangler is a true performer, but some new and used jeep parts from Jeep Part Source would be a certain improvement.
.
---
.
Jeep Wrangler TJ – The trusty TJ can get you into and out of some great backwood trails, but with some Jeep TJ parts such as a new bumper, body armor, or a new exhaust system, you'll be able to go farther, with less trouble.
.
---
.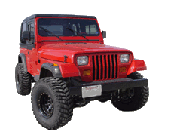 Jeep Wrangler YJ – Jeep YJ parts are some of the best sellers here at Jeep Part Source, and we offer flavors of Jeep Wrangler YJ parts and accessories. We can help you find Replacement YJ panels, as well as new and used YJ seats
.
---
.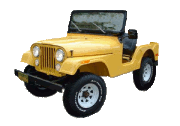 Jeep CJ – Jeep Part Source can help you find Jeep CJ5 parts, Jeep CJ7 parts, and Jeep Scrambler parts for your project vehicle, or trail rig. We offer CJ engine parts, as well as Jeep CJ lift kits.